This is a tutorial on what you should do if you are new to modding Spore, and SporeMaster.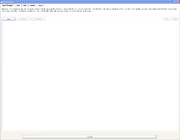 Make sure to download the .Net Framework here if you do not already have it.
Download Sporemaster here after downloading the .Net Framework.
Open up SporeMaster where you saved it, click the icon that looks like a window, and go to the Spore packages tab as seen to the right.
Add the location of your packages. Some packages should be avoided. You should first open up "Spore_Game.package".
*Unpacking the package "Spore_Graphics.package" may take an hour or more.
Click the Unpack button and wait for the software to complete unpacking.
Go to the Mod tab and set the name for your package file.
Go to the files tab and mod away! There are other tutorials for specefic things such as flight.
The following link is actually dead: List of Modding Tutorials
In-depth tutorials
See also